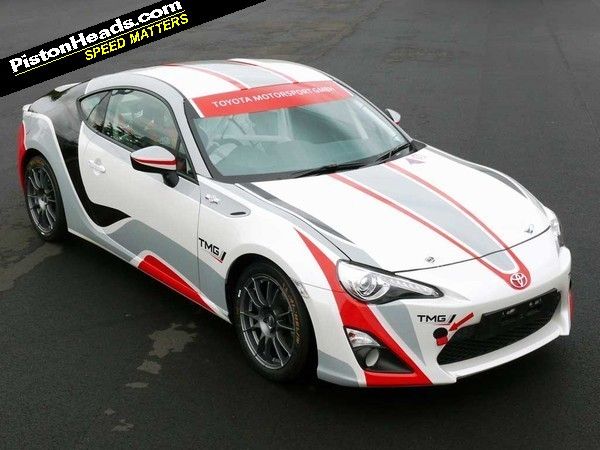 Audi's Quattro-based Vorsprung Durch Technik is credited as changing the face of rallying forever but many of us hark back to a day when rally cars were rear-driven and every corner was tackled by Real Men on opposite lock with a rooster tail of gravel in their wake.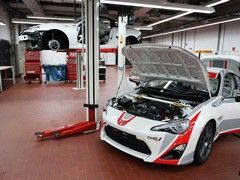 TMG in Germany will build the customer cars
Well, those days could be back. Courtesy of automotive white goods manufacturer Toyota, no less.
 Making good on a promise made to us by GT86 project figurehead Tetsuya Tada when we met him last year, Toyota's German-based motorsport division has confirmed it will be building a turn-key rally version of the rear-driven coupe to compete in R3 level competition up to and including the WRC. Yes, rear-wheel drive is back in world-level rallying. Hurrah!
This may come as a surprise if you don't know Tada's background but less so when you understand a good portion of his formative years as an engineer were spent at Toyota Motorsport GmbH in Germany working on the firm's 90s rally programme. As we discovered when we drove with him in Scotland, rallying is where his heart really lies and though the GT86's motorsport adventures have kicked off on track he always wanted to see his car put Toyota back on the forest stages it once dominated.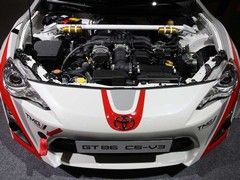 Mods are similar to CS-V3 track car
Can a rear-driven car really be competitive against the front-driven privateer Peugeots, Skodas, Fords and Renaults that traditionally dominate this level of rallying? We'll find out in 2015 when the first GT86 CS-R3s run in anger.
Podium contenders or not, they'll be sure to win over the popular vote and the return of sideways rally cars is something we can all, er, rally behind. Though given Subaru's rally heritage and 'share' in the car's development it might seem surprising Toyota has also claimed this aspect of the GT86/BRZ's motorsport ambitions.
Moving swiftly on, the car itself is a development of the TMG GT86 CS-V3 as raced against by our man Dale in the Nurburgring VLNseries recently. You can see the full spec here on TMG's website. The basics are all the usual FIA-certified safety equipment (cage, seats, extinguishers, etc) and upgrades to the chassis including two-way tweakable Ohlins dampers, camber adjustment, additional brake cooling and a revised exhaust with racing cats. Engine and transmission on the 38,500 euros (plus VAT) V3 track car remain broadly standard with no claimed increase over the stock 200hp, the rally car taking this further with a sequential six-speed gearbox and further unspecified mods to engine, suspension and brakes.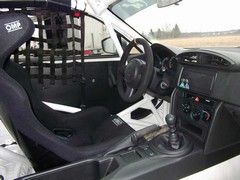 Rally car will get a proper sequential 'box
"Rallying is in our blood at TMG so it is very exciting to announce that we will be expanding our rally operations," says Nico Ehlert, TMG's chief engineer for Customer Motorsport. "The GT86 CS-R3 promises to be a thrilling car on the rally stages; with rear-wheel drive we can expect some dramatic action which is sure to be entertaining for drivers and fans alike. We expect demand to be high so we are looking forward to seeing a lot of GT86 CS-R3 rally cars in action from the beginning of the 2015 season."
 Likewise Nico, likewise!